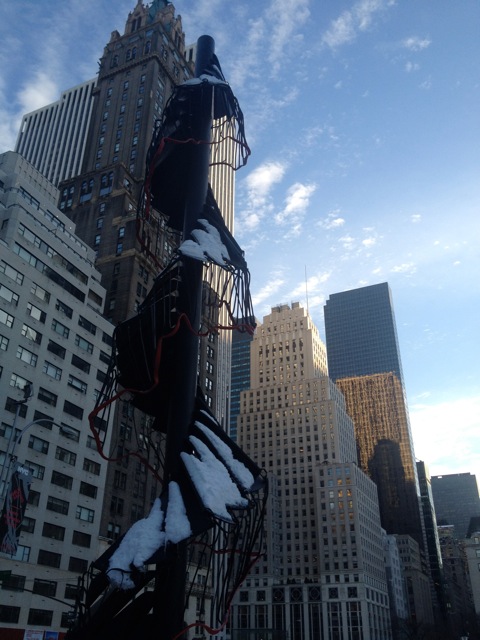 Landed a little over noon at Newark today, after craving for NYC for one year. Last time I was here was actually all the way back in February 2012. Since then I have had projects and concerts going on in the far east. So it was DEFINETLY good to be back. Since 2007 this is actually my 20th time in the Big Apple. So you can imagine how it has felt like not to be in the city for a year. NYC is where I belong, No doubt about it. This is where I blossom. And I will probably hit the city hard 6 times between fall 2013 and fall 2014 with concerts and artsy fartsy Kolstad projects. I will continue doing that as looong as possible!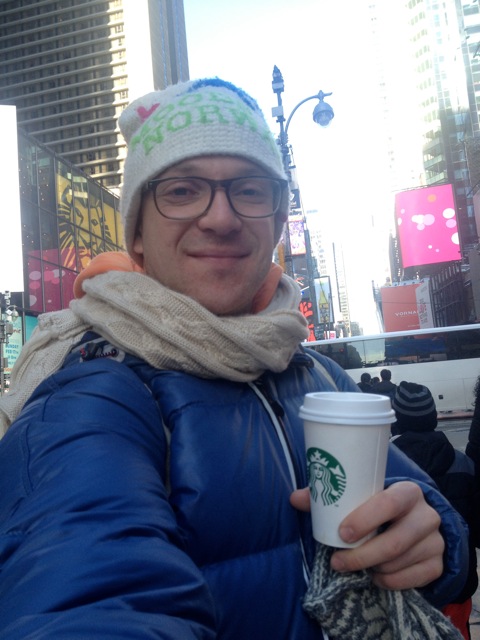 After two hours in customs at Newark I looked at the time frame to my connecting flight to New Orleans. 8:45 pm. I jumped in a cab and flew like Superman between streets and avenues in Manhattan. Told the cab driver to pull over as soon as I saw the flashing lights of Times Square. And where did he drop me off? Right in front of the New York Times. Guess who went inside and announced my concert on Feb 16th….! Strolled around in Times Square bit, sucking in all of what the energetic spot had to offer. And a chai latte from Starbucks. After my favorite meal in NYC - Halal, chicken over rice. 5 dollars. Sweet! Hit the subway...how much I love this city...: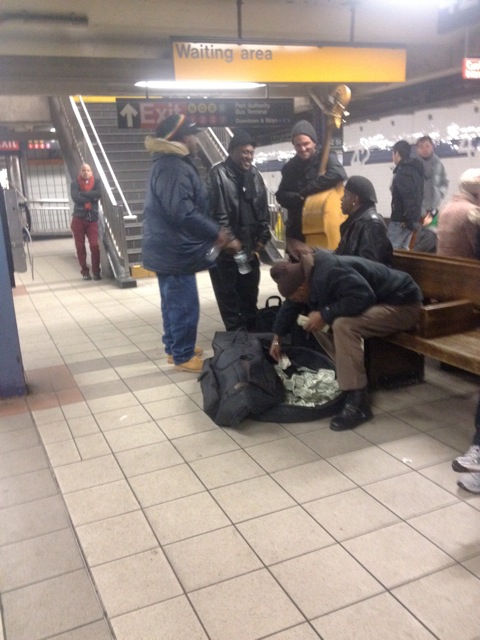 ....after drooling over Derrick Rose jersey´s at Champs. Said hello to my friends at the Turkish café on 52nd street between 1st and 2nd av. The Norwegian Seaman´s Church was closed (were you guys partying on the rooftop with the priest again??) so I ran, danced and sang out loud until I hit 57th and Madison. Went to that Mexican place where I normally both eat and go to the loo. Forgot to lock the door when I took a crap. A young man opened the door. I said, oh, shit sorry. We laughed. He stood there for a while, while I was still sitting down - we had a nice chat for a while. This only happenes in NYC, of course. Pace Prints was also closed on this beautiful Sunday (who can blame them), so I took a walk in Central Park. Time stood still for a while.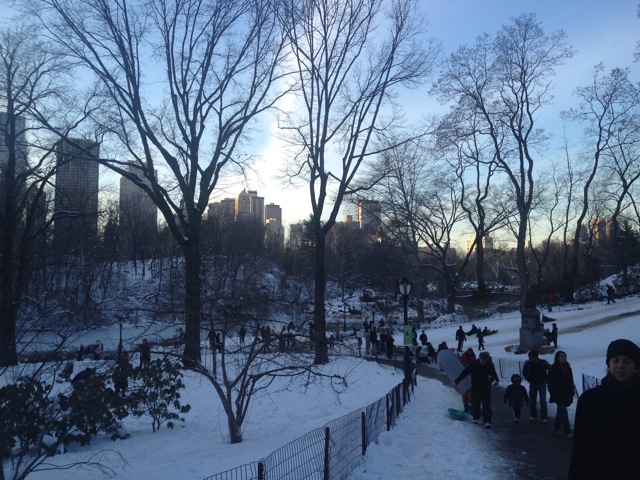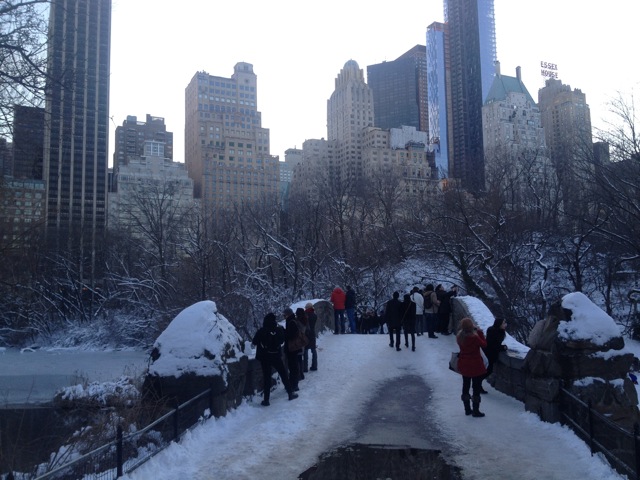 Went to the Apple Store to fire up some emails, meet a Norwegian family, invited them to my concert  next week. Stopped by Gallerie Champs Elysées (boy do I want those guys to exhibit at Café de Concert….what they got behind their windows…THAT my fellow Norwegians….THAT is art!!) Not far from the gallery lies a small place covered in smoke. De la Concha Tobacconist. They had put on the game between the Lakers and the Heat. I was standing outside the window watching the game for a bit. At 9:13 in the 3rd quarter Howard and Haslem got into a bit of a tangled up tango. Heat were up by one, 58-57. I jumped in a cab back to Newark. Wrote this, and now finally sitting down again after a couple of hours more in the air  - writing from New Orleans at the Marriot Hotel. Let the games begin!! Lunch concert at Wednesday at the Seaman´s Church, then performing for a couple of hundred at Jotun´s big event the same evening. Munch Recital back in NYC on Feb 16th. But FIRST - Mardi Gras parade this Tuesday, jiiiiihaaaaaa!!!!