On tuesday we performed our second concert (after a teaser-concert earlier the same day) at Gateway College for approximately 100 wonderful Norwegian students.
For the occation the arrangers had rented a very good Yamaha grand piano - which made Aksel
blossom quite much! During the performance all you could hear appart from the music was the waves from the ocean, palm trees conducting the music with its leaves and... the sweat dripping from Bjarne and Aksel - it was SO humid on tuesday, and the result can be seen on Aksel´s t-shirt.... is it? no it can´t be...yes, isn´t it - a heart of loving sweat...?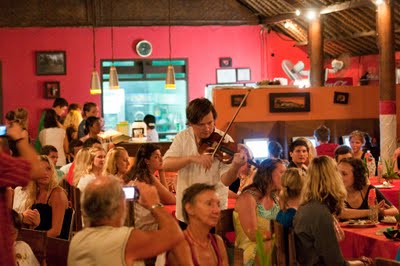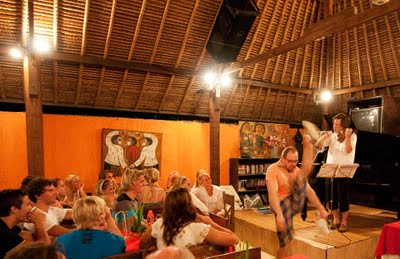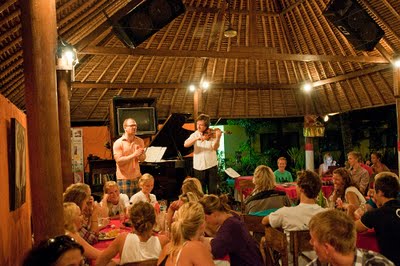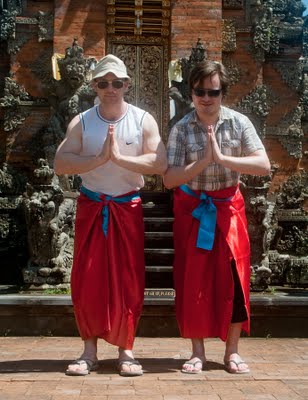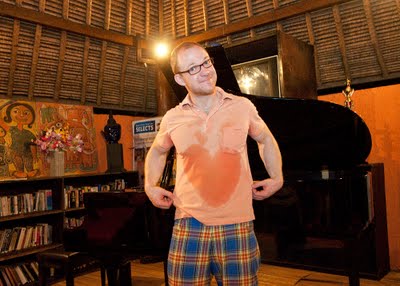 The history of Café de Concert
Café de Concert began a few days before the 19th of June 2003 when Aksel Kolstad together with a colleague performed live on Midt i Musikken, a classical music program on NRK radio P2. During the program, the trial concert was announced, to be held at Kastanjen restaurant on Bygdøy Allé in Oslo.
Read more...

Visit the old Café de Concert media centre HERE