Submitted by

aksel

on Tue, 2009-08-11 19:42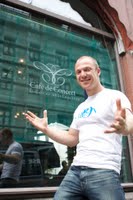 As we're about to open our own café in Oslo, the final details before wednesday's press conference are taken care of. New logos in the windows, new menus, a small art exhibition with works by Monika Helgesen is just a few things..
Norsk Skilt-Gravering
made very tasteful new logos in frosted white film. Thanks for all your help guys! Aftenposten also stopped by to do an interview.
We're all very exited about tomorrows press conference, and are looking forward to see a packed café once again! See you all there!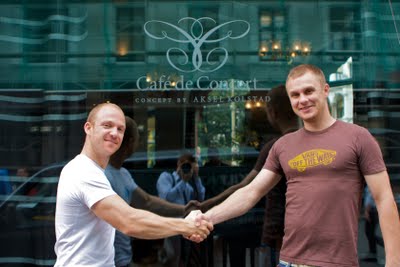 New logo up with the help of
Norsk Skilt-Gravering
!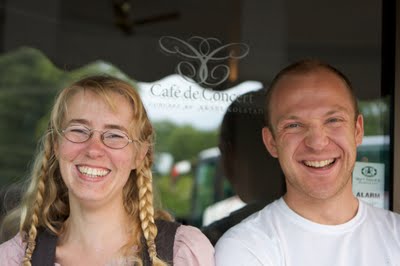 Aksel and artist in residence Monika Helgesen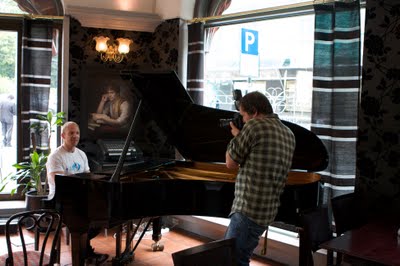 Photoshoot with the national newspaper Aftenposten