Elingaard Manor = Nordic Chamber Music Center
On December 13th Café de Concert unwrapped a special christmas-concert for the inhabitants of Fredrikstad at Elingaard Manor: "Mozart´s Christmasparty". There was a record high full house and the critics wrote "Marvellous Mozart". This was also the beginning for the establishment of Nordic Chambermusic Center at Elingaard, where Café de Concert will use its wide network and invite ensembles and orchestras to have workshops and perform the result in an open concert as well as being a center for contemporary film making.
Café de Concert has received 200.000 NOK to participate in establishing this center and will in 2010 produce 3 big concerts with various large ensembles and orchestras in addition to the 4-5 even bigger projects in 2011. One of the main goals is to gather all classical activities from various scandinavian mansions at Elingaard Manor.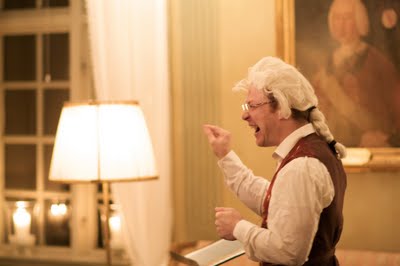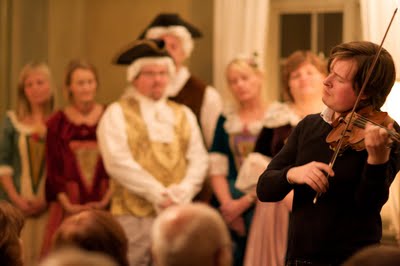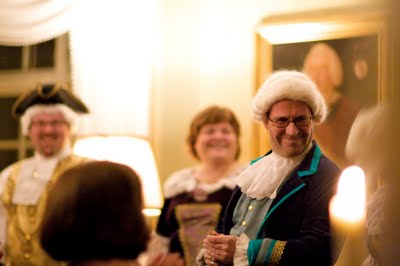 The history of Café de Concert
Café de Concert began a few days before the 19th of June 2003 when Aksel Kolstad together with a colleague performed live on Midt i Musikken, a classical music program on NRK radio P2. During the program, the trial concert was announced, to be held at Kastanjen restaurant on Bygdøy Allé in Oslo.
Read more...

Visit the old Café de Concert media centre HERE