Fredrikstad Café de Concert Festival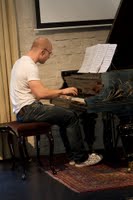 The traditional Fredrikstad CdC festival is being held at several concert venues throughout Fredrikstad these days. Since the opening concert on thursday, both young talents and established musicians have given café concerts in both traditional and untraditional venues. In high schools, intimate stages and cafés, we're trying to inspire and entertain our audience with a repertoire ranging from light classical music to contemporary music.
We're now half way through the festival, but a lot of great concerts are scheduled over the coming days. Worth mentioning is several concert with Fredrikstad Chamber Orchestra and a concert at Norways probably smallest venue - det konglelige norske humormuseum..
We hope to see you at the coming concerts and be sure to check out our
festival site
.
Feel free to check out the
gallery in our media center.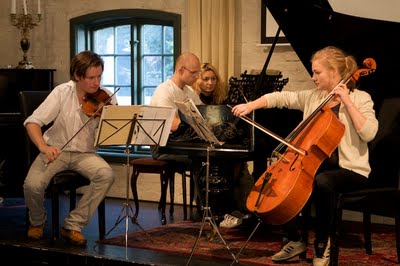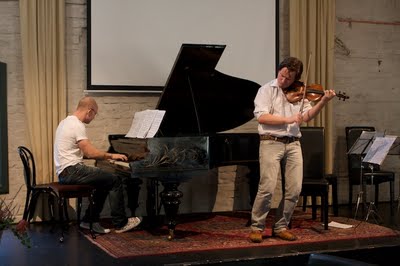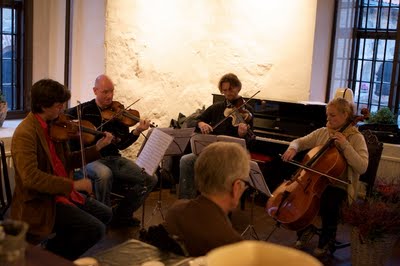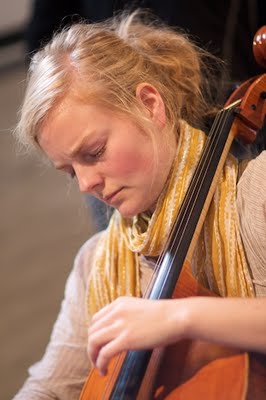 The history of Café de Concert
Café de Concert began a few days before the 19th of June 2003 when Aksel Kolstad together with a colleague performed live on Midt i Musikken, a classical music program on NRK radio P2. During the program, the trial concert was announced, to be held at Kastanjen restaurant on Bygdøy Allé in Oslo.
Read more...

Visit the old Café de Concert media centre HERE