Successful press conference!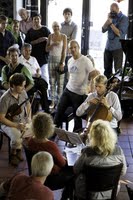 The press conference was absolutely packed with people and the atmosphere was extatic!
A lot of press showed up and Bjarne, Jan, Dimitris and Aksel gave a hell of a performance making the audience go completely nuts! We are finally there! Living our dream - we have created a new and urban café where classical music reaches out to EVERYBODY...every day! A place where musicians and other artists can meet and unite forces. Many thank´s to Stephan Barratt-Due and Eirik Birkeland representing both of the music institutions in Oslo who showed up for the press conference and did a very important live radio interview!
Come, enjoy Café de Concert at Henrik Ibsensgt. 60 A, in Oslo!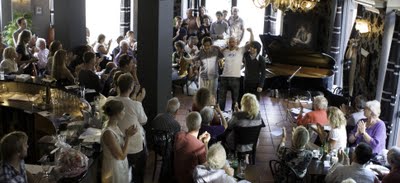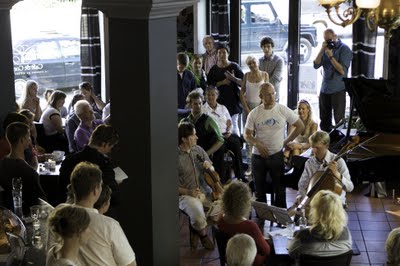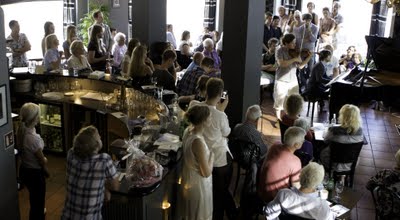 The history of Café de Concert
Café de Concert began a few days before the 19th of June 2003 when Aksel Kolstad together with a colleague performed live on Midt i Musikken, a classical music program on NRK radio P2. During the program, the trial concert was announced, to be held at Kastanjen restaurant on Bygdøy Allé in Oslo.
Read more...

Visit the old Café de Concert media centre HERE