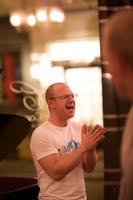 Today we had the first concert of many at our new café in Oslo!
As usual, the café was filled with an enthusiastic audience eager to hear what we had planned for this special evening. On tonights menu stood a mix of chamber orchestra, violin, piano trio, a small theatrical performance and of course plenty of hilarous stories between the peaces.
During the rehersals, we got a visit from the Norwegian Broadcasting Corporation who made a news story about us, airing the same night at the evening news.
You can see it here at 08:44
We're also proud to announce that there will be held at least one classical concert a day from this day on. Remember to keep up to date on our
concert calendar
.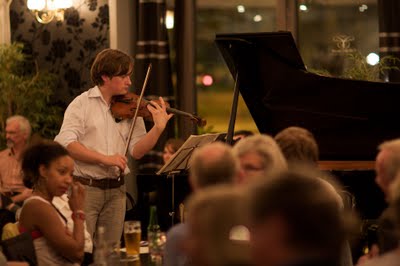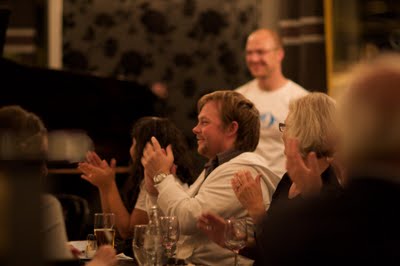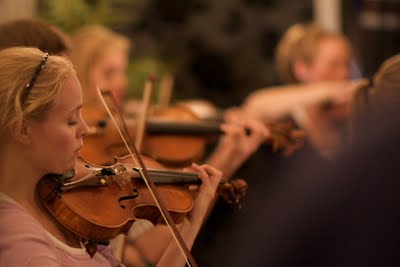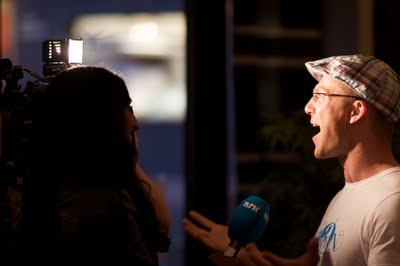 The history of Café de Concert
Café de Concert began a few days before the 19th of June 2003 when Aksel Kolstad together with a colleague performed live on Midt i Musikken, a classical music program on NRK radio P2. During the program, the trial concert was announced, to be held at Kastanjen restaurant on Bygdøy Allé in Oslo.
Read more...

Visit the old Café de Concert media centre HERE