We're performing in New York and Washington DC. Don't miss it!
We have just arrived in New York City and are ready for at least ten concerts in NYC and two concerts in Washington DC.
The first concert will be held at The Gershwin Hotel (7 E, 27 street) on Monday, May 11th at 7:30 PM. We're also proud to at the same time present this month's profiled artist,
Catharina Chen
.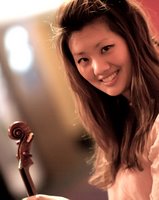 Catharina
is a very talented violinist acknowledged for her charismatic playing both in Norway and abroad. Born in Oslo, Norway in 1985, Catharina began studying violin at the age of 5 with her father. Since the age of eight she has soloed with all major orchestras in Norway, including the Oslo Philharmonic Orchestra, Norwegian Radio Orchestra, Bergen Philharmonic Orchestra, Trondheim Symphony Orchestra, Tromso Symphony Orchestra, Oslo Camerata, and ZKO-Zuricher Chamber Orchestre. Well known to Norwegians through television and radio broadcast programs, Catharina is the recipient of numerous awards, and the youngest musician in Norway ever to be awarded the highly respected and prestigious Oslo City Culture Prize.
In addition to Catharina,
Aksel Kolstad
(piano),
Nicholas Gallas
(clarinet) and
Michelle Alexandra
(actress) will perform on both The Gershwin Hotel (May 11th) and Caffe Vivaldi (May 12th at 8:45 PM and on Thursday, May 14th at 7:30)
On May 17th, Aksel and Catharina will perform twice on Norway's national day at the Norwegian seamen's church i NYC. We're proud to take part of this great tradition.
For updated concert schedule, please visit our
website
.
You can also sign up for concert alerts there.
All concerts in the US are free.
We're busy rehersing as well as going to meetings with our associates and partners in the US.
We also got time for a little photoshoot to kick off our US tour!
Pictures from the concerts will be published in our
media center
.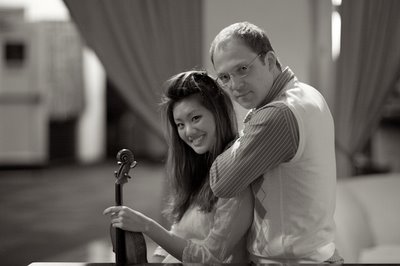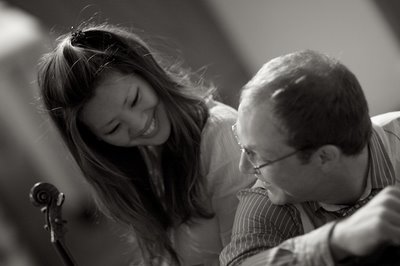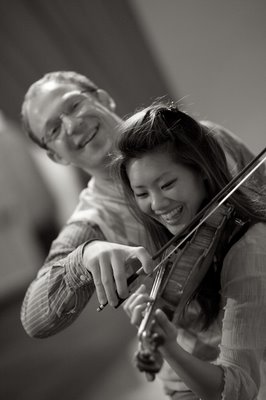 Michelle Alexandra
is a young and upcoming Norwegian-American actress with an already well established name in both theatre, film and musical productions.
PS! Don't miss the concert at Café Frölich in Oslo May 6th at 8 PM with
Amelie Lied Haga, violin and Christian Hundsnes, piano.
The history of Café de Concert
Café de Concert began a few days before the 19th of June 2003 when Aksel Kolstad together with a colleague performed live on Midt i Musikken, a classical music program on NRK radio P2. During the program, the trial concert was announced, to be held at Kastanjen restaurant on Bygdøy Allé in Oslo.
Read more...

Visit the old Café de Concert media centre HERE