Submitted by

aksel

on Fri, 2013-01-18 17:16

Full house at Aksel´s "get together" last night! And what a blast we had!! He fired it up with a musical story about "a boy who couldn´t tell the difference between reality and fantasy, and as an adult never did either...." Wonder who THAT could be....?? Text and idea by Mr. Crazypants, music by Scubert, Schumann, Rachmaninov and Mr. Crazypants.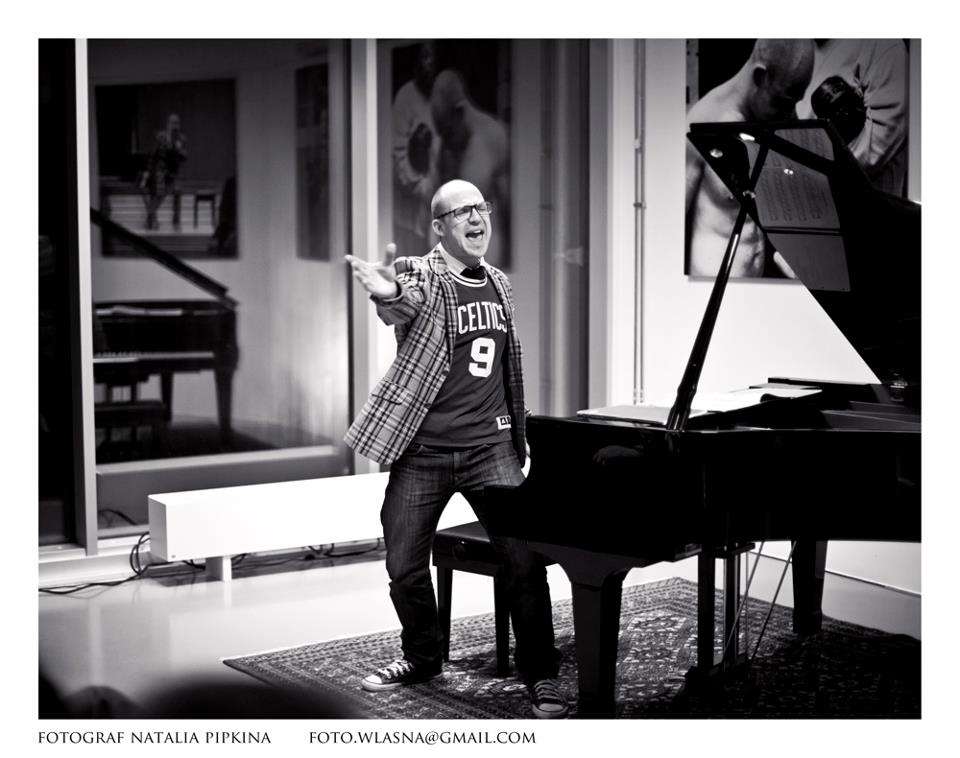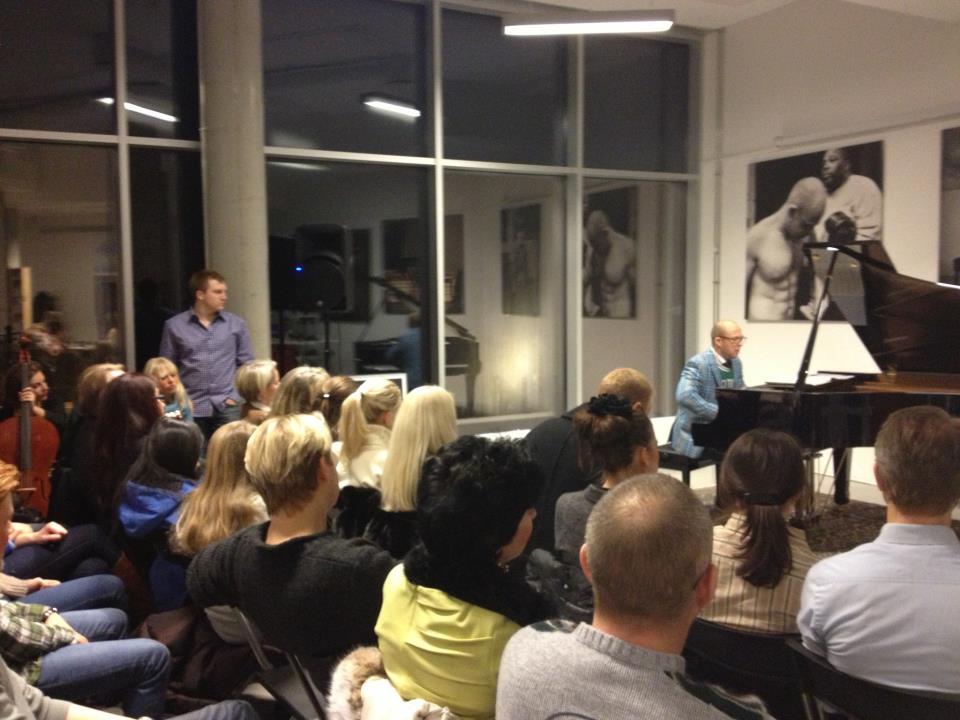 Trio Mingo had a surprise performance for a much pleased audience playing 1st and 2dn movement from the Arensky piano trio!! Earlier that day they also showed up during opening hours at Café de Concert and performed the pieces to give Aksel a pleasant surprise. Aksel loved it, and of course invited them to play at the get together! What a qute story!