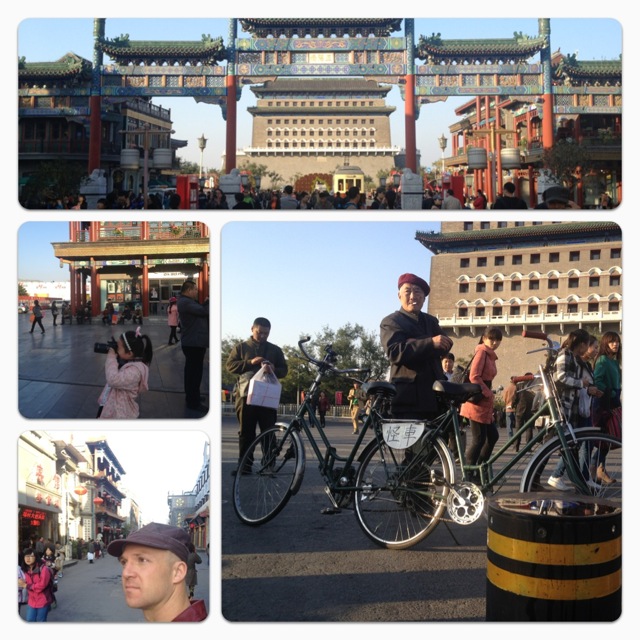 Konsertene her i Kina starter om et par dager. I dag ankom jeg og fikk tidenes mest fantastiske møte med Kina: "Kokken styrter ned trappen på en lokal smekk full liten restaurant i hjertet av Beijing, 
ildsint med en machete i hver hånd. 
Den andre kokken stormer etter. ALLE kineserne løper ut i vill panikk. Én europeer (les: nordmann) blir igjen."
I met kung fu master Fu Bing li earlier today also, Guinnes world record holder of the most push ups on one finger in 30 seconds (25!!!). You gotta love Beijing!!